Monday, November 22, 2021
HAPPY THANKSGIVING!
May the Lord bless you and yours as you gather for Thanksgiving this week. For 80 years we have been celebrating the fourth Thursday of November as Thanksgiving. As has been suggested, God calls us to be thankful every day. There are many verses one can find with your friend Mr. Google. I really like 1 Th. 5:16-18, "Rejoice always, pray continually, give thanks in all circumstances; for this is God's will for you in Christ Jesus."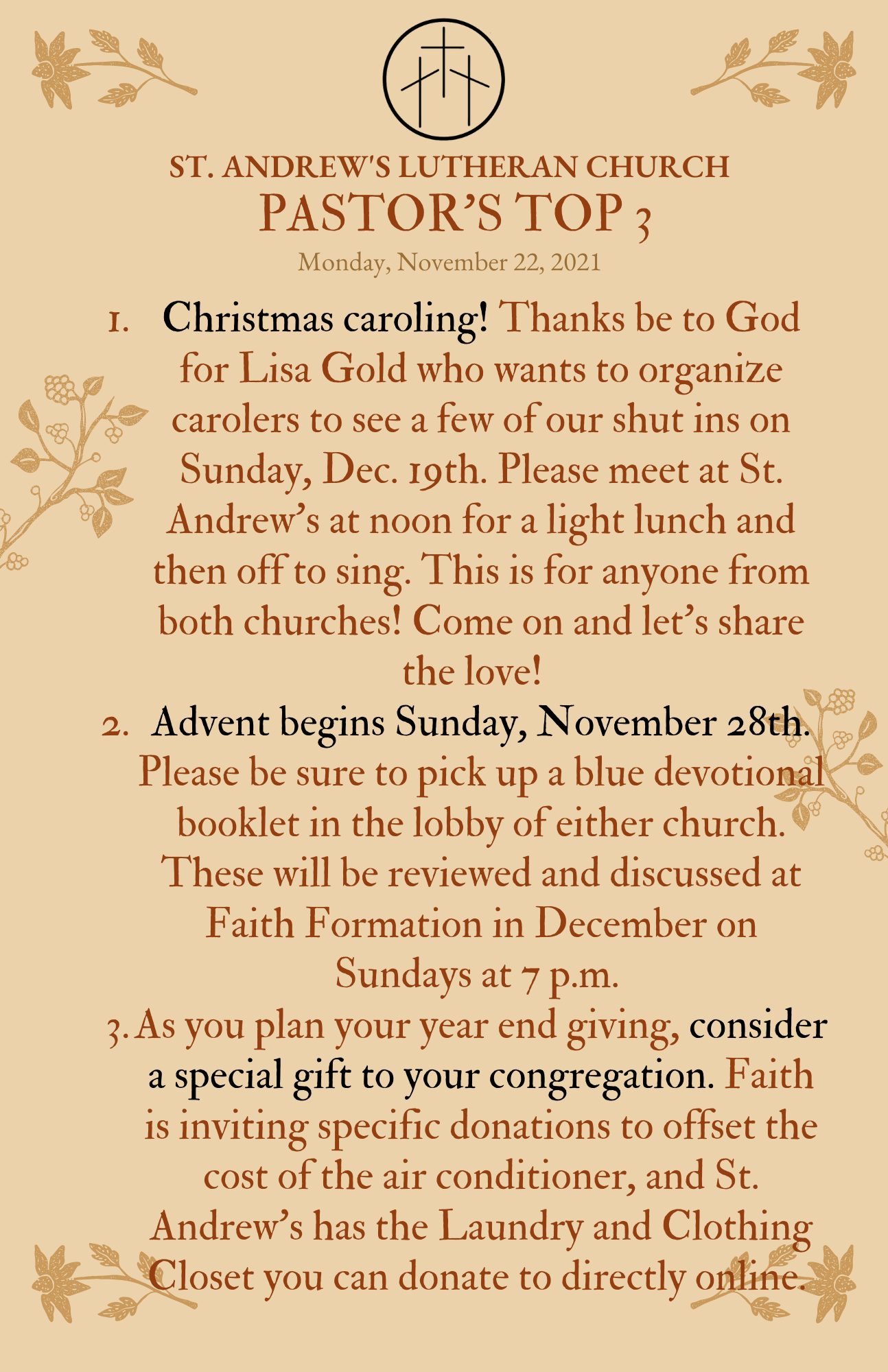 Blessed Thanksgiving, and praying for each of you to experience the everyday blessings of God this week and always!
Pastor Doug
Remember:
Sunday Morning Adult Faith Formation 10am in the Lounge/Library.
Worship time is 11am.
Sunday evening Faith Formation 7pm via Zoom.
Recorded Worship available on website, Facebook, & email Sunday evenings.
Mary Magdalene meets the 2nd Monday at 4:30pm.
Office Hours 10-4, T-W-TH.
Midweek Moment Wednesdays 12pm.